About Us
BACKGROUND
Formerly known as Gulf Appraisers / Hettema, Saba & Walch, LLC, we have been in business providing real property valuation and consulting in Sarasota, Manatee, and Charlotte Counties, as well as other areas statewide for 35 years. Our commitment to doing thorough and consistent work has resulted in a continued strong client base that includes members of the local and regional lending community, attorneys, and governmental agencies.
Our expertise is in commercial and specialized appraisals, including litigation and right-of-way appraisal work.
Roger L. Hettema
, and
Ronald M. Saba
are MAI designated members of the Appraisal Institute, and State-Certified General Appraisers.
Since 1977 we have worked for clients who trust us to be highly communicative. We have the skill and professional talent to handle a broad range of property types. We maintain a large database and use technology to its fullest so you are the recipient of the best product. We are proud to be trusted by and serve some of the best, both large and small, companies throughout the country who know us well and look to us to deliver quality solutions.
Our principals each have had more than 20 years of professional commercial real estate experience and a strong entrepreneurial background. They have the necessary experience of being on all sides of the negotiating table. With this direct knowledge and expertise, they provide excellent comprehensive advice in the commercial real estate sector. Hettema Saba is known for providing expert and personalized services designed to meet the individual needs of our clients.

1001 Sarasota Center Blvd.
What We Offer In addition to the designated partners there are independent contracted state-certified gerneral appraisers.&nbsp we employ administrative assistants, maintain a computerized database of our own and a partner supervises all work. This organization structure allows us to maintain our normal client load while focusing on large or special projects that may involve more detail and attention.
Hettema Saba performs property evaluation services primarily for the business community; however we also serve individuals from time to time as circumstances warrant. Our services are designed to solve a variety of valuation needs including those associated with finance, insurance, taxation, construction, development, property sales and investment. We deliver our product through state of the art electronic systems in an environment designed to relieve clients with many of the administrative and regulatory compliance burdens confronting business today. It is our goal to deliver a high quality product quickly and economically to our clients Please check out our Services for more information.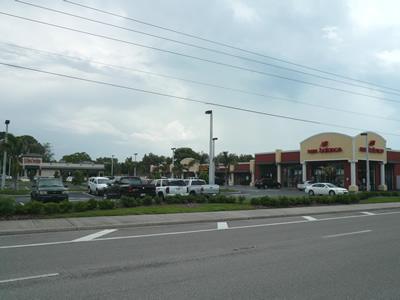 South Bridge Plaza, Stickney Point Road